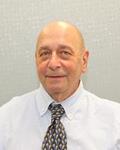 Office: 904-824-3331
Mobile: 321-848-2825
Email: mrschleiffer@gmail.com
As a recent new comer to St. Augustine, I am committed to helping future residents of St. Augustine find the perfect home. After visiting St. Augustine for the very first time in May 2012, my family and I made the decision to relocate here. By January of 2013 - through St Augustine Realty - we purchased and renovated a 1925 cottage in the Fullerwood neighborhood and, in October 2013, became official new residents. I am committed to this beautiful city, its cultural and historic legacy, and its quality of life. I would like nothing more than the opportunity to help you find your ideal home.
I bring to the St. Augustine Realty more than a decade of experience, starting with Weichert Realty in Livingston, New Jersey and, more recently, from ReMax in Melbourne, Florida. I've been a licensed real estate agent for 14 years, and am a member of the St. Augustine and St. John's County Board of Realtors, specializing in residential real estate. I'm a graduate of Marietta College in Ohio with a degree in business administration and a US Army Veteran. I also spent three decades in the garment industry in New York City, with frequent travel to the Orient and London. In my lifetime, I've learned that there are few things as precious as the places we call home.
I would welcome the opportunity to meet with you and introduce you to the residential options in our city. When you retain any one of us at St. Augustine Realty, you receive the benefits of this fourth generation family-owned business and its breadth of real estate expertise and experience. I hope you will contact me.