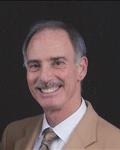 Licensed Real Estate Broker
Office: 904-824-3331
Mobile: 904-669-1430
Email: rbarnes4@bellsouth.net

In order for one's professional experience to benefit customers I believe it must be expressed as thorough, straightforward and honest service.
A native of St. Augustine & 4th generation real estate broker. Licensed in real estate sales since November 1978, 37 years ago. I have owned and managed St. Augustine since April 1989. Past President of the St. Augustine & St. Johns County Board of Realtors in 1990, 1997, 2012 & 2013. Past member of the City of St. Augustine Planning & Zoning Board and Historical Architectural Review Board (HARB).